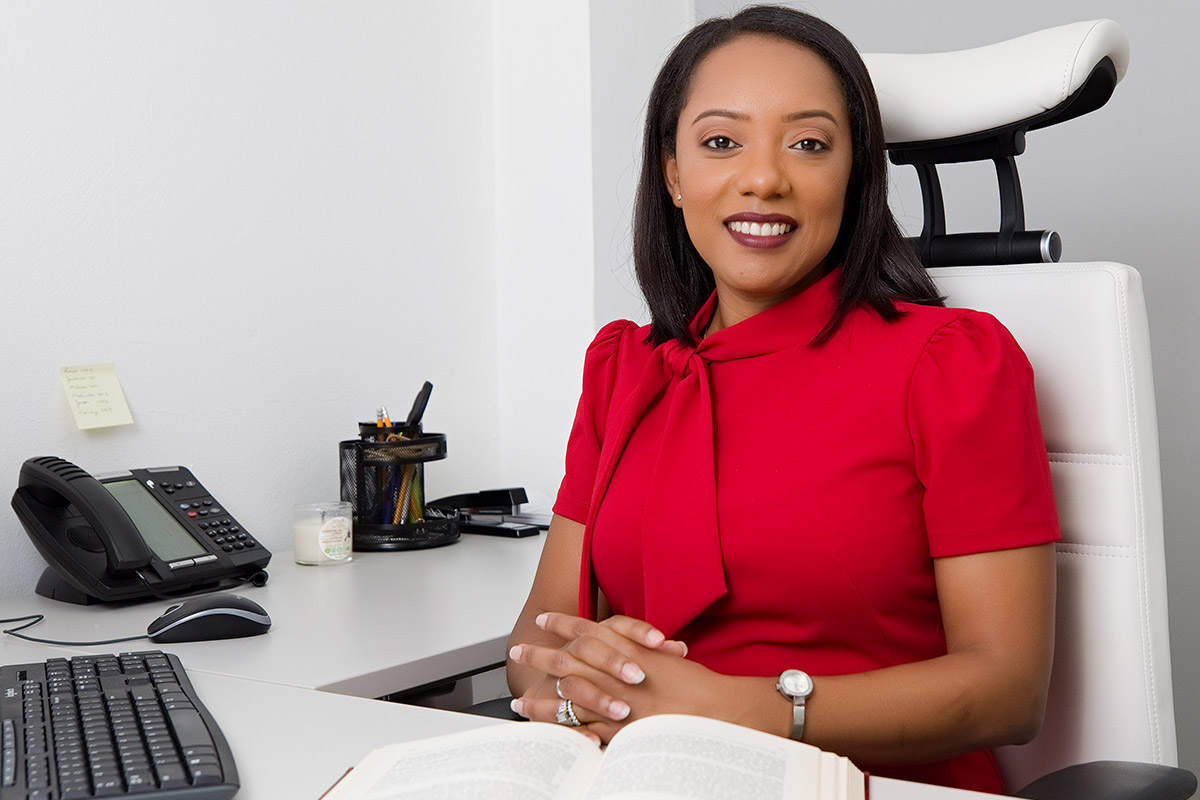 Nancy R. Joubert graduated in 2008 with a Master's degree in Law with specialization in Constitutional and Administrative Law as well as Civil Law at the University of Groningen, The Netherlands. During her tertiary studies, Mrs. Joubert served as a tutor to first year students for the subject
"Rechtsgeschiedenis" (Legal history). She also served as a board member of the association for constitutional matters, Frederick van der Marck.
After obtaining her law degree, Mrs. Joubert entered into the service of the Dutch Government; first at the Ministry of Traffic and Water Management and subsequently at the Ministry of Interior Affairs and Kingdom Relations. At the latter she worked on legislation in connection with the dismantling of the
Netherlands Antilles and legislation for the BES islands during which time she acquired expertise on legislative technique and procedures.
Mrs. Joubert moved to Sint Maarten in August 2010 where she immediately began her employment at the Department of Legal Affairs and Legislation of the Government of Sint Maarten. In this capacity Mrs. Joubert was responsible for drafting legislation as well as providing legal advice to the entire Government apparatus.
From January 2012 to July 2020 Mrs. Joubert was employed at the Parliament of Sint Maarten. First in the capacity of 1st Acting Secretary General and as of May 2014 as Secretary General of Parliament. In these positions she obtained vast experience and knowledge in Constitutional Law, Kingdom Law, parliamentary procedures and legislation in general.
Mrs. Joubert also served on the organizing committee for the Governor's Symposium in 2015 and 2016. This Committee was tasked with preparing and developing the theme chosen by the Governor for that year and organizing the Symposium in its entirety.